SAKASE History
Toward the 100th anniversary of its founding, Sakase Chemical continues to open up new possibilities by tackling challenges and making progress.
We have always sought new technologies and products by anticipating the changing times.
Since our founding, we have offered products and services that meet the needs of the times based on our technologies and experience gained through many years of operation.
What are we expected to offer? What should we seek?
We remain committed to developing our business by tackling challenges and making progress through trial and error.
1970
Release of the Business Cassetter
The Cassetter series became one of our best sellers.
The Business Cassetter was popular in offices because the units were easy to connect.
Subsequently, the Home Cassetter was released. The Cassetter series has become one of our mainstay products.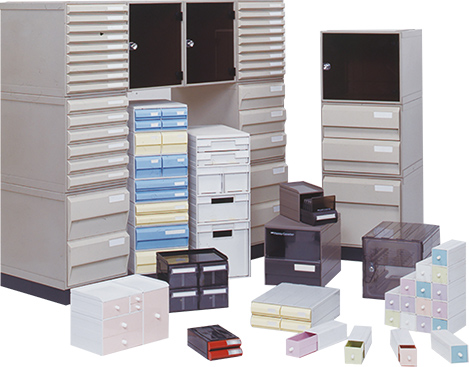 1974
Manufacture of home appliances
We started to mold parts for air pump pots and assemble these products. We also started to mold parts for electronic jars and rice cookers and assemble these products on production lines.
We started to sell consumer products in and outside Japan.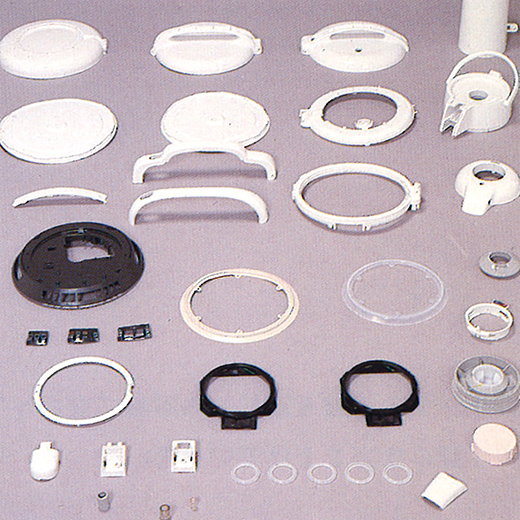 1975
Entry into the hospital market
The economy fell into recession due to the oil crises.
There was a huge inventory of home and office products.
After much study, we decided to enter the hospital market.
The Hospital Cassetter attracted attention because it took advantage of the characteristics of plastics: lightweight, rustproof, and resistant to chemicals. Today, the products are used at many hospitals across Japan.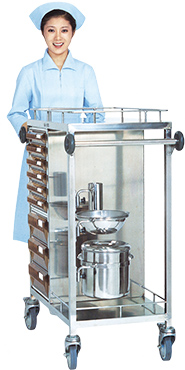 1981
Silicone, a revolutionary material
At first, we had reservations about the idea of heating for solidification.
The conventional idea is that resins are heated to melt and cooled to solidify.
We started work on using silicone rubber, a thermosetting resin.
Today, we manufacture various products made from liquid silicone rubber in our clean rooms.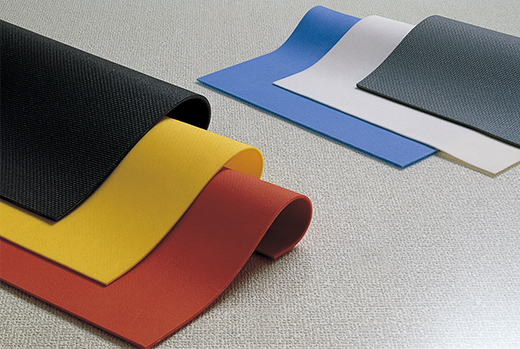 Launching into the mechatronics and IT fields
Intelligent Cart System
We asked ourselves, "Do we need to understand mechatronics as a resin molding manufacturer?" This marked the beginning of seeking new possibilities.
The Intelligent Cart can be used as an ordinary cart.
When it is connected to a laptop computer of each ward and switched on, the computer automatically checks the remaining injection drugs, enabling an accurate and quick determination of inventory.
The Intelligent Cart efficiently manages the inventory of pharmaceuticals.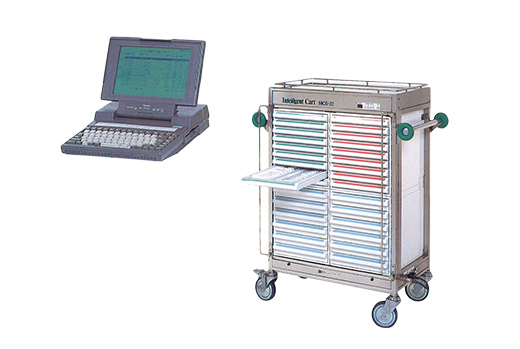 1990
ISO (the era of software)
"The ISO 3394-based modules will become the core of SPD*."
We established a business partnership with Byram, a Danish company, to sell wooden cabinets.
We successfully met current needs when hardware and software started to enhance the value of each other.
This marked the beginning of another leap forward.
※SPD…Supply Processing & Distribution
SPD refers to a system to manage logistics in medical facilities.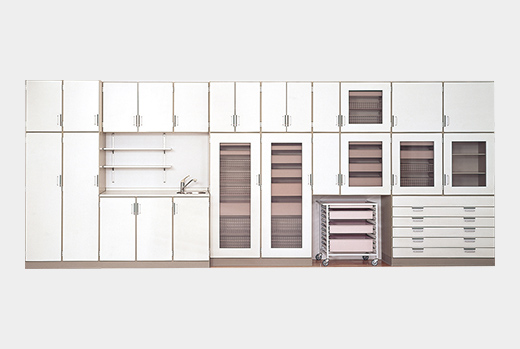 1999
Entering the field of super-engineering plastics
We have continued to develop our business through ongoing commitment to new resins.
We entered the field of super-engineering plastics such as antistatic and heat-resistant resins.
New resins are successively being developed. We have steadily overcome the high hurdles to the use of these resins.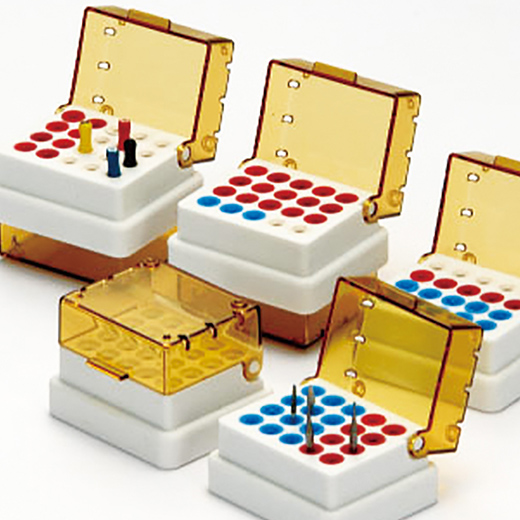 2007
Embracing challenges in industry
We have been expanding our market in industry by taking full advantage of various proprietary technologies and experience. We developed and commercialized the Tac & Carrier, which can be used to store and carry electronic parts and precision parts.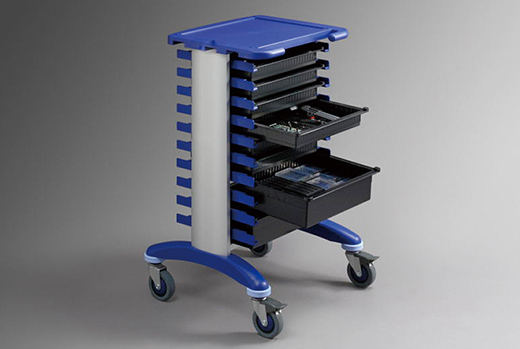 No. 1 Strategy Building completed
The No. 1 Strategy Building has studios for taking photos and videos of new products that are rolled out in succession.
We help customers understand our products through various means.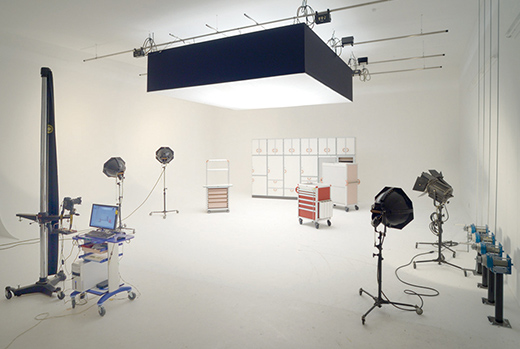 2008
The Harmo-plus System was planned, developed, and designed to ensure both functionality and excellent design quality of the storage and carrying equipment for medical facilities.
The product won the Good Design Award for its outstanding overall support for in-hospital logistics based on a standardized design (for cabinets, carts, and work tables) and high functionality.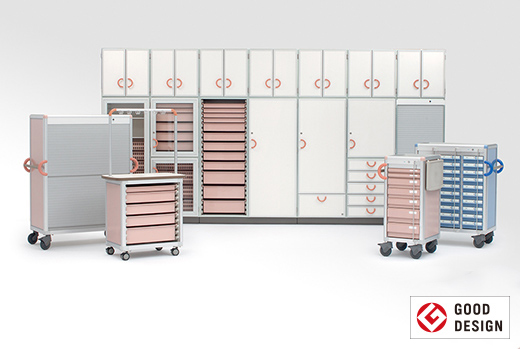 2012
50th anniversary of founding
In November 2011, seedlings were planted to commemorate the 50th anniversary of our founding.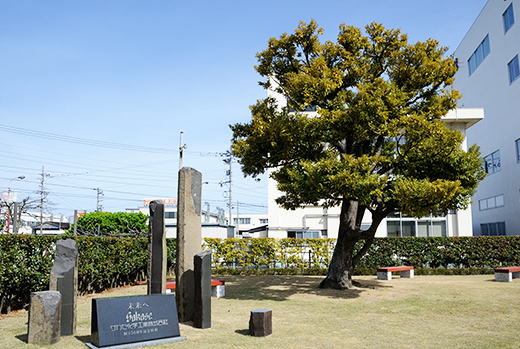 2014
No. 2 Strategy Building completed
The No. 2 Strategy Building serves as a center to develop products based on cutting-edge technologies, conduct research on new materials, and globalize our operations.
It is the R&D hub of molded products using super-engineering plastics to open up the post-medical market.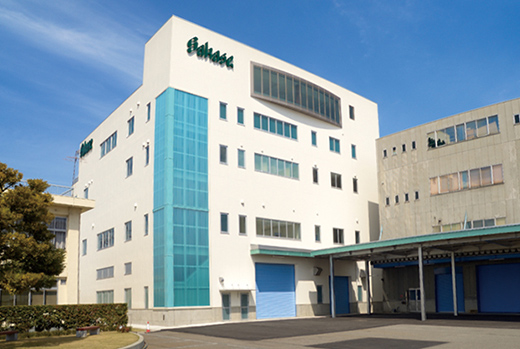 2015
Commencement of production of jet engine parts
Our technology for molding large parts of super-engineering plastics is highly evaluated.
We supply parts for aircraft jet engines and rolling stock. The demand for parts made from super-engineering plastics is expected to increase as an alternative to metallic parts in fields where weight reduction is required.
2017
May
Harmo-plus System Premium series released
After winning the Good Design Award, we increased our commitment to both functionality and design quality in development.
The Harmo-plus System was upgraded to the premium version to deliver storage and carrying equipment that is more user-friendly and streamlined than before and help create a more sophisticated space.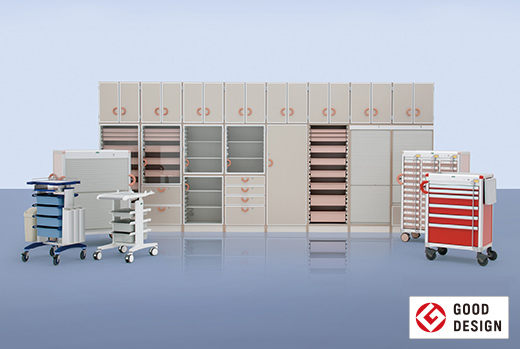 November
The Nursing Cart and Nursing Table are storage and carrying equipment that provides functionality, convenience, and interior elegance to raise the efficiency of medical practice.
The designs that meet the inherent requirements of hospitals and clinics such as cleanliness and safety are highly evaluated.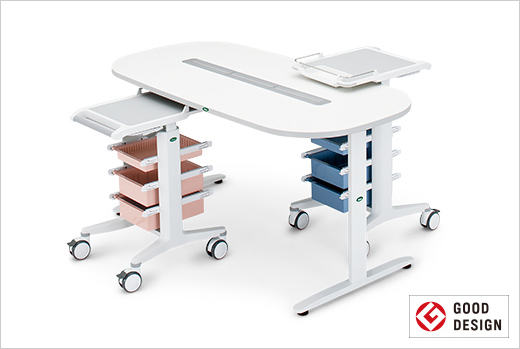 The Emergency Cart contributes to lifesaving operations and medical services by enabling efficient storage and immediate carrying of pharmaceuticals, equipment, and medical supplies required for first aid for patients who need urgent care. The cart ensures functionality, convenience, and design quality.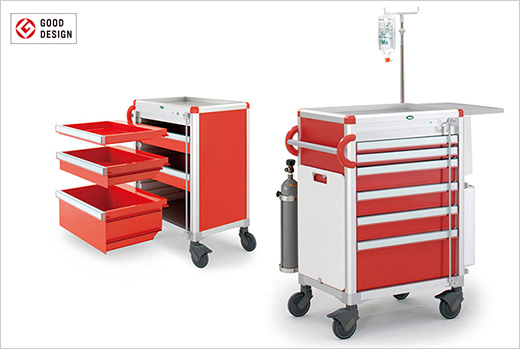 2018
Release of new product "Aluminum Open Rack System"
We added to our product lineup a multifunctional rack that can be fitted into any installation space through flexible combinations depending on the storage amount.
Various optional parts such as baskets and shelves are user friendly.